Podcast: Play in new window | Download
Subscribe: Apple Podcasts | Android | RSS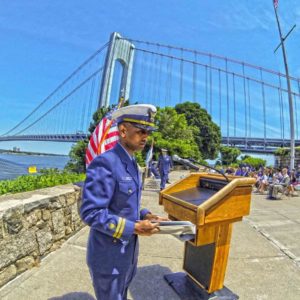 Welcome to the show where we inspire you to follow your dream. I am your host Carl Valeri and joining me today is someone who has had an exciting career and helps many people realize their career goals.
Goliath Demisie is an airline pilot and recruiter with ExpressJet Airlines, Lieutenant in the United States Coast Guard as a recruiter, and Southeast regional director for the Organization Of Black Aerospace Professionals. Goliath has had a truly blessed life and is more than willing to help others create a successful career.
As you can tell Goliath has much to share with us on a variety of topics so let's get started. Welcome to the Podcast Goliath.
We Discuss:
Cradle To Career Concept
Scholarships