Podcast: Play in new window | Download
Subscribe: Apple Podcasts | Android | RSS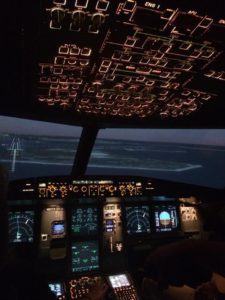 In this episode we will read e-mails and answer questions including "How does bidding for flights work? and Should I own a plane to build time?". Don't forget to send your questions and feedback to feedback@aviationcareerspodcast.com.
Preparing for an interview? Need someone to review your resume and cover letter? Seeking career advice? Consider our couching services.
Our coaching services include:
Airline Interview Preparation.
Career Coaching and Mentorship.
Resume and Cover Letter Review.
Cadet and Ab Initio Interview Preparation.
To Learn more about our career Coaching click here or on the coaching tab above.
50% off Summer Sale at ExpertAviator.com.  Don't forget to use the coupon code "summer" and receive 50% off products and services at ExpertAviator.com. ExpertAviator includes articles explaining basic to technical aspects of all things aviation.  Watch the first video of our new series Advanced Holding Patterns" for free by clicking here.
Listener Feedback and Questions:
I'd like to know if you or your guests have any experience owning an airplane. Would it make sense to buy a cheap trainer aircraft as an easy way to start a business and employ my brother to train me as well as others to offset the cost of expensive flight hours?

Could you explain how bidding  works?

How much vacation time does a pilot get?

The pay where I work is substantially better than a regional and  I am unsure whether I should make the jump to a regional.

Which regional should I choose?

How do you log right seat time?

Here in Australia I'm really struggling to get my aviation career off the ground.

From listening to the podcast, it sounds like there are more jobs that need to be filled in the USA. Is this really the case?

When should a CFI be a contractor vs employee?

When should a CFI buy insurance and what type of insurance?

There are TONS of side jobs available in the UAV industry

.
Picks Of The Week:
Paul - The Advanced Pilots Flight Manual
Carl - Christine's Stunning Night Landing!- YouTube
Advanced Holding Patterns Video Series, Video 1: