Podcast: Play in new window | Download
Subscribe: Apple Podcasts | Android | RSS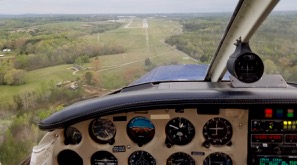 Welcome to the Inspirational, Informational, and Transparent Aviation Careers Podcast. Today Robert Guyer Joins me to Answer your questions, including one about whether you should sign a long term contract as a flight instructor.
Announcements:
If you are looking for coaching, the schedule has been getting really tight. If you are having trouble getting booked in the schedule please send an email to feedback@aviationcareerspodcast.com and we will try to get you fit in. I've been moving, as well as flying some red eye flights so it has been tough but I may be able to get you in while I am on the road.
Carl and Robert discuss If You Should You Sign A Long Term Contract As A Flight Instructor and More:
How the Cape Air to JetBlue program works
Should a CFI sign a long-term (1 year) contract, which could prevent them from moving on in their career?
Is an offer from a regional or major airline likely or a long shot when I barely meet the minimums?
Training on the weekends vs. training full time and part 61 vs. part 141
Can I get a first class medical when I am on a medication for anxiety?
Went through Civil Air Patrol for flight training, would love to share my experience.
46 years old, Assistant Principal at a High School, never thought I could be a pilot, but now working towards a career change. What freelance flying jobs can I find to supplement CFI income? If pursuing a corporate aviation career, is it realistic to get hired at my age? Would a Masters in Education be valuable to the major airlines as a degree?
Robert has flown with a Captain that did some "high altitude gliding."
Links Mentioned in this Episode: