Podcast: Play in new window | Download
Subscribe: Apple Podcasts | Android | RSS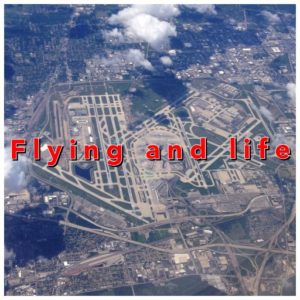 Did you know that an aircraft dispatcher shares fifty percent of the operational control of a flight with a captain? A career as an aircraft dispatcher can be both rewarding and is not very well known by the traveling public. Today I have with me Mike Karrels who will help us understand the role of a dispatcher and discuss the rewarding and lucrative career of an airline dispatcher.
Announcements:
New Courses Are Growing.
Coaching Membership Page Has Changed.
Free Items Have Moved to Our Courseware Page.
Michael and I Discuss Being an Aircraft Dispatcher:
A Dispatcher:

Plans all of the flights for an airline and creates a document that tells the flight crew the route of flight, the fuel required and the weather and turbulence that they can expect for the flight.
Flight crew's first point of contact if there are any problems.
Communicate with the pilots while the flight is en-route updating them if any of the conditions have changed.
Shares 50 percent of the operational control with the captain of the flight.

Pay And Benefits.
Licensing and Certification
From desktop to flight deck.
MEL
NOTAM
ACARS
Pick Of the Week:
Flying in Life: Mike's podcast about being a dispatcher
Here are some Links to Video's and articles of different operation centers - Some are a bit like Ad's:
United Airlines:
Touring the United Airlines Network Operation Center in Chicago
United launches new Network Operations Center
Delta:
This one room in Atlanta acts as a mission control for all of Delta's planes
This is our video for dispatchers and explains the job
Others: