Podcast: Play in new window | Download
Subscribe: Apple Podcasts | Android | RSS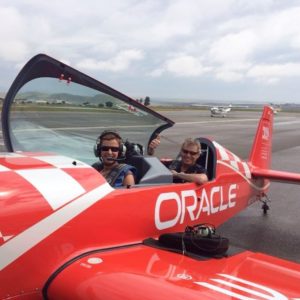 Today I have a special guest who has overcome challenges both physical and financial in her life. Janine Shepherd is the author of Defiant : A Broken Body Is Not A Broken Person. Janine was a lifelong athlete, who trained to be part of the Australian Olympic Ski Team in Calgary in 1998. She was recently chosen for Maria Shriver's Architect of the Week.
During a training bike ride from Sydney to the Blue Mountains she was hit by a truck and nearly killed. She became a paraplegic who learned to let go of the trajectory her life was on, and embraced a new course learning to fly. She became a Private Pilot, Flight Instructor, and is now an Aerobatic Pilot. She is also a university graduate, mother of 3, best selling author, and a speaker.
Announcements:
This episode is sponsored by the Aviation Careers Podcast Coaching Services Program. Whether you are looking to prepare for an airline interview as a pilot, or simply apply for your first job after college, we can help you with figuring out your next steps, prepare for the interview, and how to overcome any challenges you may be facing.
Janine and I discuss:
You never know what is next in your life.
Never give up.
Overcoming fear in life.
Taking a leap in your career.
Women in Aviation.
Pick Of the Week:
Defiant : A Broken Body Is Not A Broken Person