Podcast: Play in new window | Download
Subscribe: Apple Podcasts | Android | RSS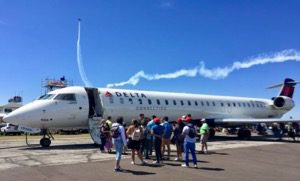 Do you have questions about "In this episode we answer your questions with Robert Guyer, 737 Pilot and former recruiter and check airman at ExpressJet Airlines. Robert has been on this show a few times and has some valuable experiences to share
Announcements:
Coaching: Our coaching program is a great way to get help moving forward in your career. Whether you are needing advice on how to get started, figure out what your next move is, or anything else our coaching services can help you to move forward in your career.
Robert and I discuss:
Challenges in his career.
Dealing with Rejections.
Communting to Reserve
Listener Questions and Feedback:
Active duty Army Helicopter Instructor, asking how much of the promises of "flow through agreements" is true.
Recent Finance College Graduate aged 23, what are the options for switching to flying?