Podcast: Play in new window | Download
Subscribe: Apple Podcasts | Android | RSS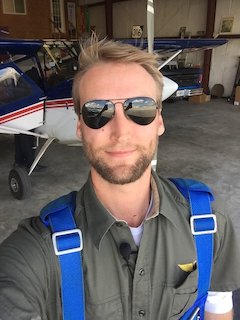 In this episode we talk to Nate Tennant, a fan of the podcast who did the "Zero to Hero" program from All ATP. Nate is a 26 year old CFI, MEI, CFII currently working for 2 companies in Atlanta. One of which is flying unique and vintage airplanes for a youtube channel.
Nate and I discuss:
How he developed his passion for aviation.
Side jobs available in the UAV industry.
ATP or other fast track programs. Nate went from zero hours to fully certified CFI in 8 months and so can you!
Pick Of the Week:
Gold Seal's Remote Pilot Channel
Gold Method Online Pilot Testing