Podcast: Play in new window | Download
Subscribe: Apple Podcasts | Android | RSS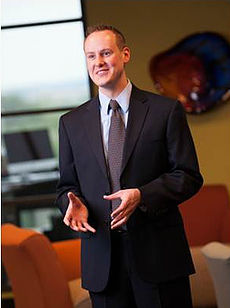 Welcome to the podcast where we inspire and educate you on moving forward in your career and your life. One of the most important and many times undiscussed aspects of our airline career is your personal finances.
In episode 82 we discussed "Avoiding A 2 Million Dollar Mistake In Your Pilot Career" we received much feedback from our listeners and have been asked many questions regarding personal finance. Although I spend much of my time coaching clients on putting forth a plan for their finances while persuing a career in aviation, what do should you do now when you finally land your dream job of being a pilot.
Today I have with me Andy Garrison who is a financial planner and someone who focuses on the unique aspects of finances and a career as a pilot. We are excited to have Andy on the show to discuss financial considerations while considering a career in aviation.
Announcements:
2017 Scholarships Guide Is available in Amazon, and iBook Store. The directory of scholarships are available online to members along with many other course. A new course being offered to members is the Advance Holding Patterns Video series. The first video is free so make sure you visit the Advanced Holding Patterns page linked from the right column at AviationCareersPodcast.com
We discuss:
Why pilot finances are unique.
How do you build wealth
Beginning your wealth during your career.
Financial Considerations when choosing a career as an airline pilot.
When should you start saving for retirement.
Unique aspects of health insurance for pilots.
Disability insurance.
Pick Of the Week: