Podcast: Play in new window | Download
Subscribe: Apple Podcasts | Android | RSS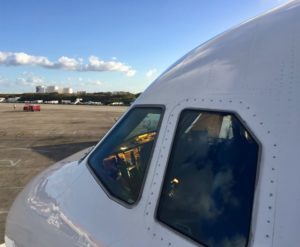 Welcome to a new episode! We are trying a new format, which is shorter and should lead to more episodes. Today we have questions about GI benefits, building hours towards a pilot job, and specialized training once you land that dream pilot job.
Also, the 2017 versions of the Aerospace Scholarships Guide will be out very soon. The new guides have many, many more scholarships than last year, as organizations offering scholarships are starting to contact us to get their scholarships in our guides. Keep watching the website for the 2017 editions!
In this episode we discuss:
Using your VA benefits to get your PPL.
Building hours towards a pilot job when you are working full time.
Pilot job opportunities once you've been hired.
What kinds of specialized training do pilots undertake?
Do airlines provide their pilots professional development?
Recommendations for a flight attendant working to become a pilot.