Podcast: Play in new window | Download
Subscribe: Apple Podcasts | Android | RSS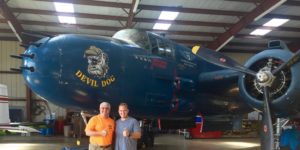 Welcome to episode 115 of the show that answers your questions, motivates you to follow your dream, and pursue an exciting aviation career! Carl is joined by Eric Crump and Paul Grieco to answer your questions.
Announcement: Career coaching has become popular, and many of our listeners are seeing great success because of coaching. Our coaching services include interview prep as well as life coaching. Please check out the coaching page for more information and to view the coaches schedules.
Topics in this Episode:
I Never Believed Being A Pilot Was Something I Could Do!
I have my Associates degree. Should I postpone completing  my Bachelor's degree and finish my ratings now?
Scholarships for Veterans.
How to  search the scholarships directory.
What can I do at the beginning of my training to become a better pilot and increase my chance of obtaining a job?
What do airlines look for when hiring new pilots? Certifications, time for flight hours, etc.
Benefits of changing schools or using more than one instructor.
Opportunities to fly for International Airlines.
GI Bill benefits explained.
Corporate and air taxi flying.