Podcast: Play in new window | Download
Subscribe: Apple Podcasts | Android | RSS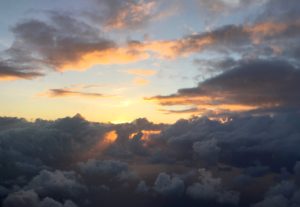 Welcome to this episode of Aviation Careers Podcast, where we answer your questions about all aspects of careers in Aviation and Aerospace!
Announcements:
The new version of the 2016 Scholarships Guide will be out soon on the website and on Amazon. If you already purchased the guide on Amazon, you can simply re-download the book to get the new version.
In my own Aviation exploits, I recently got to fly in to Liberia, Costa Rica for the first time.
We just released a video series on Holding Patterns on our Expert Aviator site, in conjunction with Chris Pezalha, who literally wrote the book on holding patterns and all you need to know about them. Use ACP10 to get 10% off.
Questions answered on this Episode:
Should I apply as a First Officer for a regional to build total hours, or stay as a Flight Instructor to build PIC time?
There is a different path for everyone, from a listener living in Hong Kong and working on his pilot career.
A listener enjoyed fixed wing and low flyer interviews. You can find them all here.
An inspiring story from a Canadian who worked as a barber to pay for flight school.
Book recommendation on Silver Wings by James Lackey.
Looking for a second career as an airline pilot, already 61 years old.
Recommendation for accelerated ATP or other ways to get started on a budget.
Questions about the Gateway Select Program.
Recommendation for Jeppison approach plate resource.
Inspiration from a guy who served 20 years in the Navy, and now works as a contractor teaching students to fly.