Podcast: Play in new window | Download
Subscribe: Apple Podcasts | Android | RSS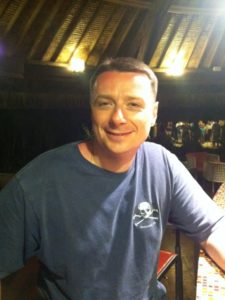 Welcome to the podcast where we inspire you to pursue your career goals and give you an inside look at many aviation careers. Today we have a special guest who will discuss the challenges and rewards of moving to a new country and changing careers to a satisfying career as an airline pilot.
Announcements:
Congrats to one of our coaching clients for a successful completion of the interview and acceptance to the Turkish Airlines Ab Initio Program.
Services:
Coaching
Interview Preparation
Resume Review
Social Media Review
Career Mentorship
Membership:
Numerous online courses
The online scholarships guide.
Books:
Scholarships guide in e-book format both as a pdf and amazon kindle version.
Click on the Membership tab to view all the free items and benefits of becoming a premium member. For one on one coaching click on the coaching tab.
Now on with the show!
Lenny and I discuss:
His early life and moving to America.
Learning the was of a new country and language.
Changing careers.
How he developed a passion for aviation.
Why he decide to change careers and become a pilot.
The career change process.
Where he is now and his progress towards his next career goal.
Advice for those considering changing careers.
Advice for those thinking of changing their country of residence and starting an aviation career.