Podcast: Play in new window | Download
Subscribe: Apple Podcasts | Android | RSS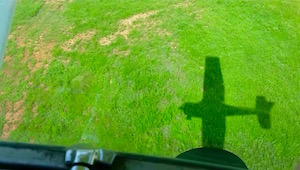 Welcome to another question and answer show of Aviation Careers Podcast! Tonight I am joined by Eric Crump and Paul Grieco to tackle your questions about moving forward in your Aviation career. We start with a comment from Tom Wachowski, who recommends that you get clear on what you want your career lifestyle to look like. From how much money you want to make, to where you want to live, to what kind of plane you want to fly, it's important to know what you want to achieve.
A success story about now flying in a KingAir, and recommending My Flight Book electronic log book. Eric has used Zulu and Foreflight. Paul uses LogTen Pro X.
A listener recommended a guide to abbreviations and nicknames in aviation, and asked for a recommendation on the University of Cincinnati and Sporty's Flight Academy partnership. Eric recommended the Pilot Controller Glossary for abbreviations. Eric said this training program is a model for a good program.
Request for a show on what to do once you get your Private Pilot's License and some of the flying clubs and sharing options for using airplanes.
Thank you to everyone involved with this show, you are an inspiration to those of us on our journey to be a pilot.
While working 60-80 per week, graduated Magnum Cum Laude from Embry Riddle, goal is to work as an Airport Manager. He is going for his Master's degree, which the hosts recommended because it commands more money.
Request for a recommendation of Spartan in Tulsa vs. Part 61.
Photo Credit: