Podcast: Play in new window | Download
Subscribe: Apple Podcasts | Android | RSS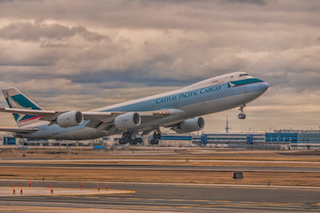 Welcome to episode 106 of the podcast where we help you move toward your career goal. Hearing your stories of achieving your career goal keeps us motivated and helps inspire others. Please keep sharing your success stories including your challenges along the way toward your goal.
In this episode we answer your questions. You will notice many focus on supporting family while working on completing your ratings, degrees, and finding a job. This can be challenging to say the least but we have some encouraging news: You can do it! We relate some of our own experiences and those of our listeners to help you keep motivated while in the challenging position of supporting a family and moving toward your career goal.
Joining Us on the Podcast today are Carl Valeri, Tom Wachowski, and Paul Grieco. If you have any questions for the individual hosts or a general questions please don't forget to click on the contact tab and we will answer your question as soon as possible. We also provide coaching services to discuss your individual needs in a more private setting. Click on coaching to find out more. Now on with the show.
Reader Questions:
I'm having a hard time seeing how I could support the family while in a full time training program
 For the first time in my life I found something that I truly desire to learn about. My wife is completing her last year of medical school this spring and will graduate with her MD and a ton of debt in May. Her profession is much like one in aviation where she will start out right at about the same salary with 60­80hr work weeks, but over the next 10 years salary will continue to increase.  ow that I feel I have found my true passion in life is to fly, that has changed.  would like to become an airline pilot or corporate pilot. (I might know the answer after I get through the Private Jet Podcast series!) ­What do you think the best way to go about this is with my financial obligations (loans, family, etc.)?  ow do I become an airline pilot while working a career? Is it possible?
Success story from a new Part 135 Pilot.
My first love is not really to teach but to fly for an airline, so my emotions tell me to do multi and ifr and take the risk by applying for cathay pacific and hopefully get hired in the next couple of years tops.
What do I need to do to make sure I am competitive for airline positions.
Links Mentioned in this podcast: