Podcast: Play in new window | Download
Subscribe: Apple Podcasts | Android | RSS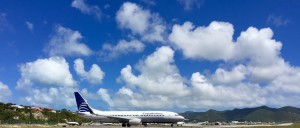 Making a Good Job Great! Welcome to Episode 104 of the podcast where we give you an inside look at the various aerospace careers and inspire you to move forward towards your career goals.
Most of us start our careers following our passion. We then move forward toward a career we feel will fulfill our passions. During the varied journey we must choose a path and at times make decision such as where we want to live, who we want to marry, and how we want to raise our children. The job of airline pilot allows us to live anywhere in the world we choose but also comes with challenges including commuting long distances to work.
Recently while flying with a wise Captain he said something that really resonated with me and applies to my most recent commute. The Captain said that commuting to a flying job can make a "Great Job Good". "Brilliant!" I exclaimed but lets look deeper into what he meant and also put a positive light on this wise captain's statement. Let's discuss how to make a Good Job Great in your career.
Joining me today to help us discuss how to make a good job great is Eric Crump, Aerospace Director at Polk State College and a passionate aviator. Eric has also been one who has made a good job great by defining what is a great job and why. Welcome to the show Eric.
Eric And I discuss:
Discover your passion.
Discover Your Why.
How your vision of a great job can turn into a job that is only good.
What you can do to make a Good Job Great - Hint it has to do with YOU.
Listener mail.
Pick of the Week:
Carl - Dan Miller - 48 Days To the work you love A great book about doing what you're passionate about.
Eric - Student Education and Careers in Aviation Conference April 21 st.
Aerospace Scholarships 2016 is now Available on Amazon!