Podcast: Play in new window | Download
Subscribe: Apple Podcasts | Android | RSS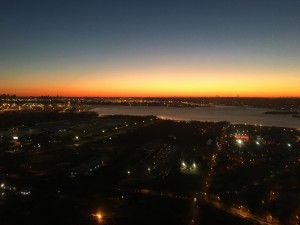 When you investigate flight schools or colleges with aviation programs, you will probably see or be given a list of partnerships the school has with various airlines. What are those partnerships for? What does it actually mean for a flight training program to have a partnership with an airline? Today I am here with  Eric Crump of Polk State College Aerospace Program and Paul Grieco to figure all this out.
In this episode we discuss:
The different types of partnerships and what they mean such as a marketing partnership, hiring partnership, and advisory board partnership.
The importance of asking a flight school about their partnerships and what kind they are.
If they have hiring partnerships, how many of their students have actually acquired jobs at that airline?
Listener Questions:
Choosing between Part 61 or 141 training
Benefits and challenges of airline scheduling
Jump seat and other scheduling privileges: how often can you use them, can you bring family, etc.
Opinions on All ATP flight schools
What formats would you like to see the Scholarship Guide published in? please go to http://www.aviationcareerspodcast.com/vote to let us know!
Career Picks of the Week:
Eric-FAA Safety Team
Paul-Stratus ADSB Traffic and Weather Receiver
Scholarship of the Week:
Doolittle Tailwheel Scholarship Award