Podcast: Play in new window | Download
Subscribe: Apple Podcasts | Android | RSS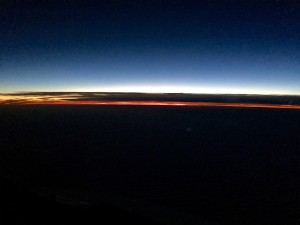 Welcome back to the show! We have been unintentionally off for a few weeks. I was doing some  red-eye flying which pays a bit more but doesn't allow me to do interviews during the day. I am here today with Tom Wachowski of the Private Jet Podcast, to discuss red-eye flying and answer  your questions.
Tom and I defined red-eye flying, and the difference between red-eye and "pink-eye" flying.
Why some people, especially in corporate situations, need to fly red-eye flights.
How red-eye flying effects your body, and what you need to do in order to compensate for it.
Questions from listeners
Pursuing a pilot career as a second career in the regionals at 61 years old.
Should you go for a Class III or Class I Medical?
Clarification on rules for long cross-country solo, and who can accompany you on the flight.
FAR 61.129
(4) Ten hours of solo flight time in a single-engine airplane or 10 hours of flight time performing the duties of pilot in command in a single engine airplane with an authorized instructor on board (either of which may be credited towards the flight time requirement under paragraph (a)(2) of this section), on the areas of operation listed under §61.127(b)(1) that include—
(i) One cross-country flight of not less than 300 nautical miles total distance, with landings at a minimum of three points, one of which is a straight-line distance of at least 250 nautical miles from the original departure point. However, if this requirement is being met in Hawaii, the longest segment need only have a straight-line distance of at least 150 nautical miles; and
(ii) 5 hours in night VFR conditions with 10 takeoffs and 10 landings (with each landing involving a flight in the traffic pattern) at an airport with an operating control tower.
Career Picks Of The Week
What Color Is Your Parachute? 2016: A Practical Manual for Job-Hunters and Career-Changers
The First 90 Days: Proven Strategies for Getting Up to Speed Faster and Smarter, Updated and Expanded
Scholarship of the Week: