Podcast: Play in new window | Download
Subscribe: Apple Podcasts | Android | RSS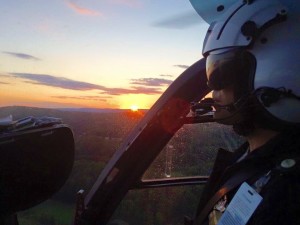 When someone is injured and in need of assistance, the first thing many people think of is an ambulance to rush them to the airport. What happens when the victim is in a remote location, or stuck in heavy traffic, or the hospital is too far away? This is where the Air Ambulance comes in.
Sal Fragoso is an Air Ambulance pilot working in New York City, where a traffic jams can put a patient's life in mortal danger. He has also worked in the Southwestern US, where the distance to a hospital, even without traffic, could be life-threatening for a patient. He is here to speak with us about  working as a helicopter pilot in the tour and medical industries.
In This Episode we discuss:
How to become an Air Ambulance Pilot as a civilian.
How Sal was able to obtain his career goal.
Ways to build time as a helicopter pilot.
Job Prospects for Helicopter Pilots.
The rewards and challenges of becoming a Helicopter Pilot.
Advice to those looking to move forward with a career as a Helicopter Pilot.
Scholarship Of The Week: