Podcast: Play in new window | Download
Subscribe: Apple Podcasts | Android | RSS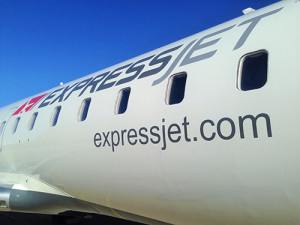 Thinking of becoming an airline pilot? Most pilots will work for a regional airline before moving onto the majors. Which regional should you work for?
Welcome to Episode 94. Today I have with me someone who feels you should work for ExpressJet Airlines. Welcome back to the show Robert Guyer. Joining Robert are other members of the ExpressJet Team.
We Discuss:
Why you should consider working for ExpressJet Airlines.
The type of equipment ExpressJet operates.
How to prepare for an upcoming ExpressJet Airlines pilot interview.
How To apply to ExpressJet
The interview process.
What you should expect during the interview.
How to prepare for your first day at ExpressJet
Upcoming job fairs and open houses. How to find out about them.
Links:
Expressjet Airlines Future Pilots
ExpressJet Airline Pathway Program
ACP065 – How to Become an Airline Check Airman with Robert Guyer
Scholarship Of The Week:
AOPA Gina Santori Flight Training Scholarship $5,000
This scholarship was designed to encourage and support young people to pursue recreational aviation as well as professional aviation careers.
This scholarship is funded from an endowment that was created by Dr. Gina Santori in honor of her late husband Richard Santori who was an Air Force reserve pilot and loved flying his Bonanza. Gina Santori a physician and surgeon from Aurora only practices pro bono cases for diabetic and renal patients. She began her career in medicine by earning her RN degree. Dr. Santori has a commercial pilots license in both sea and land airplanes. She established the endowment in her late husbands memory to provide scholarships in the fields of aviation, medicine, and science.
ExpressJet Airlines Employee Scholarships.  Scholarships are available to employees of ExpressJet Airlines and can be found on the employee internal website.