Podcast: Play in new window | Download
Subscribe: Apple Podcasts | Android | RSS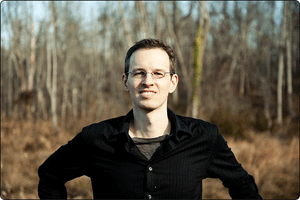 I am excited to bring you a new perspective on aviation careers from someone who worked as an airline pilot and discovered a new calling in life. One of the benefits of working for the airlines as a flight crewmember is the large number of days off. Some relax or travel on their days off while others build businesses.
Today I am speaking with Justin Lukasavige who built a successful business while working as an airline pilot. As a matter of fact he realized flying full time was not for him and pursuing his business full time is. Let's hear what Justin has to say about pursuing a career with the airlines and why he decided to leave his airline job and run his own business.
We Discuss:
His journey to the airlines.
Obtaining a degree from an aviation college.
Is there a "best" degree from someone pursuing an aviation career.
Advice to those looking to run a business while working at the airlines.
Why he left the airlines.
What he is doing now with CoachRadio.tv
Is flying still in Justin's future?
Links Mentioned in This Podcast:
Recommendation: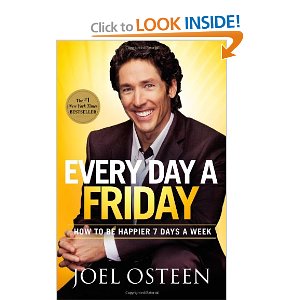 Most of you listening to this podcast are interested in starting or changing to a career in aviation. No matter what career path you choose you should choose work that you feel is worthy of your time and fulfills your purpose.
Most people are stuck in jobs that do not fulfill their purpose in life and therefore they can't wait until Friday because it starts the weekend. The reason most love Friday is because it signals a day where you can begin doing something you enjoy or are passionate about.
I am fortunate enough to have realized at a young age that I want to enjoy every day as if it was Friday. That is why the book by Joel Osteen : Every Day a Friday : How to Be Happier 7 Days a Week, appealed to me.
This book is from a Christian perspective but the principles apply to all who are trying to live a more fulfilling life where they can get up in the morning and say "thank God it is Today!" instead of "thank God it is Friday".
I am an example of a person who has no Monday's and to me every day seems to be a Friday. It was a choice I made to design a life where I can enjoy every day. The book Every Day a Friday by Joel Osteen uses basic principles that will help you become one of the fortunate who feels every day is a Friday.
Every Day a Friday: How to Be Happier 7 Days a Week
A great way to keep motivated each day is listening to audiobooks while doing other tasks such as walking or commuting to work. Every Day a Friday is available on Audible for free by signing up for a 30 day trial from this website. You can sign up for a 30 day free trial by going to AviationCareersPodcast.com/Audible or by clicking on the link below. You can cancel at any time and still keep the book for free.
Audio Book: Sign Up For an Audible 30 Free Trial and Get Every Day a Friday Free.
It was a pleasure having Justin Lukasavige of CoachRadio.tv on our show today. I think his advice will help you fulfill your career goals. I encourage you to visit his website CoachRadio.tv.
Many of you are thinking of becoming an airline pilot because you heard it affords you many days off so that you can pursue other interests such as starting a business. There are many benefits and challenges to owning a business when you are working as an airline pilot. I hope this discussion has enlightened you as to the benefits and challenges of building a business while working as an airline pilot.
Thanks for listening to Aviation Careers Podcast. If you have any questions, comments, or suggestions go to AviationCareersPodcast.com/contact. You can also find us on Twitter and Facebook. If you want to leave a voice mail please call us at: 347-MY-WINGS or (347) 699-4647.
Podcast: Play in new window | Download
Subscribe: Apple Podcasts | Android | RSS
Subscribe To Aviation Careers Podcast: